6.16.14 >>
---
Cover Story: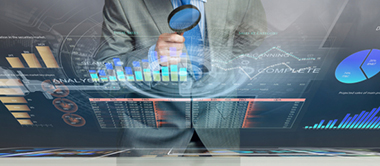 Surprise Change to R&D Tax Credit
"It is a rare day that small- and medium-sized business owners view news from the IRS and Treasury as a good thing. This is different -- different in a big way."
(ICPAS Taxation Business Committee)

---
Practice Management >>
---
Does the New PFP Standard Apply to Illinois CPAs?
ICPAS' Director of Professional Standards responds to whether Illinois will adopt the recent AICPA Statement on Standards.
(ICPAS)

Boost Your Prospecting with Volunteerism
"Accountants are always welcome members on the boards of nonprofits, thanks to their experience with business and finance."
(AccountingWEB)

Deepen Your Bench for Succession Success
"The single most important factor for success is what we see when we look over our shoulder -- is the bench ... there to succeed us?"
(Adamson Advisory)

How To Use the AICPA's Code of Professional Conduct
"With the help of the new online AICPA code, you are well on your way to being able to quickly respond to your partner's requests."
(Journal of Accountancy)

Be Your Firm's Go-To Guy or Girl
"This honorary title means more work -- but also more opportunities."
(CPA Insider)

You 'Don't Count' Without Social Media
"[H]ow does social media actually help financial advisors market their firm, sell their products, and grow their business?"
(Think Advisor)
---
SPECIAL CONTENT
In order to succeed in an increasingly crowded marketplace, many CPAs are looking for ways to stand out and showcase their specialized knowledge with clients and employers. That's why the Illinois CPA Society has partnered with the AICPA to share with you information about these four exclusive credentials for CPAs:
Certified in Financial Forensics (CFF®)
Personal Financial Specialist (PFS

™

)
Accredited in Business Valuation (ABV

™

)
Certified Information Technology Professionals (CITP®)
Learn more at AICPA.org/credentials.
---
Accounting / Auditing & Tax >>
---
Transfer Pricing and M&A
"After a lull following the 'Great Recession' of 2008, mergers and acquisitions have returned to prominence in today's economy."
(WTP Advisors)

IRS Illinois Practitioner Liaison Meeting Notes Released
Here's a complete overview of what you missed with links and contact information for getting all of the tax resources you need.
(ICPAS)

IRS Adopts 'Taxpayer Bill of Rights'
The Bill "takes the multiple existing rights embedded in the tax code and groups them into 10 broad categories, making them more visible and easier for taxpayers to find."
(IRS)

ICPAS Committee Insights >>
---
Practice Advantage is a venue for ICPAS' Technical Committees to collectively monitor, respond to and advise members on current professional developments in the public accounting arena.

How to Reduce S Corporation Shareholder Basis
"IRC Section 311(a) losses reduce a shareholder's basis and the S Corporation's AAA."
(ICPAS Taxation Flow-Through Entities Committee)